Last Thursday night, we began to start a minor renovation to convert the corner of the studio to a small storeroom. It seems simple enough until we started to clear the corner of the things we have tucked into that corner.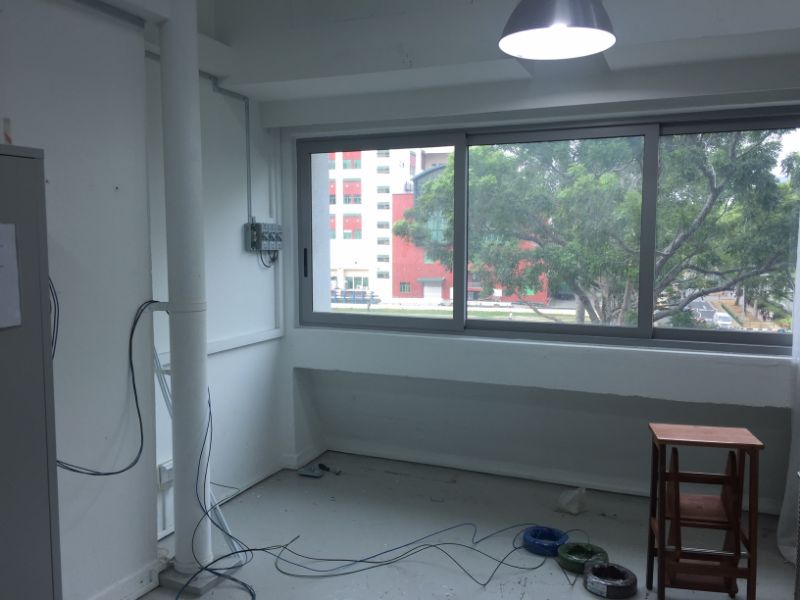 We then realised that we actually tucked a lot of things in that corner. Here are all those things being moved to the centre space!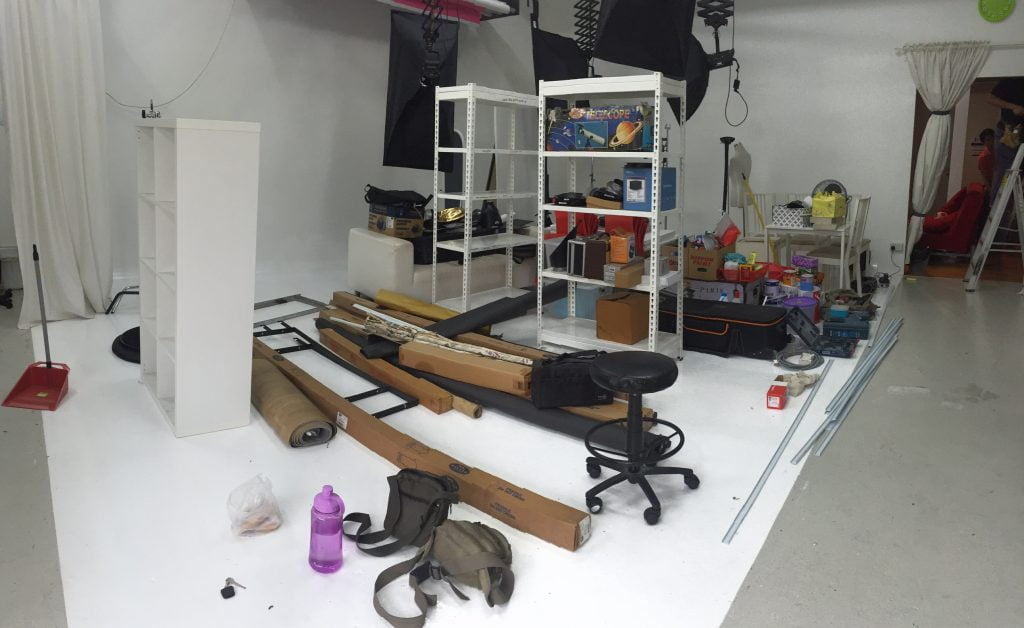 Main works began on Friday. We decided to build a new storeroom to house the additional aircon compressor and housekeeping things in the store.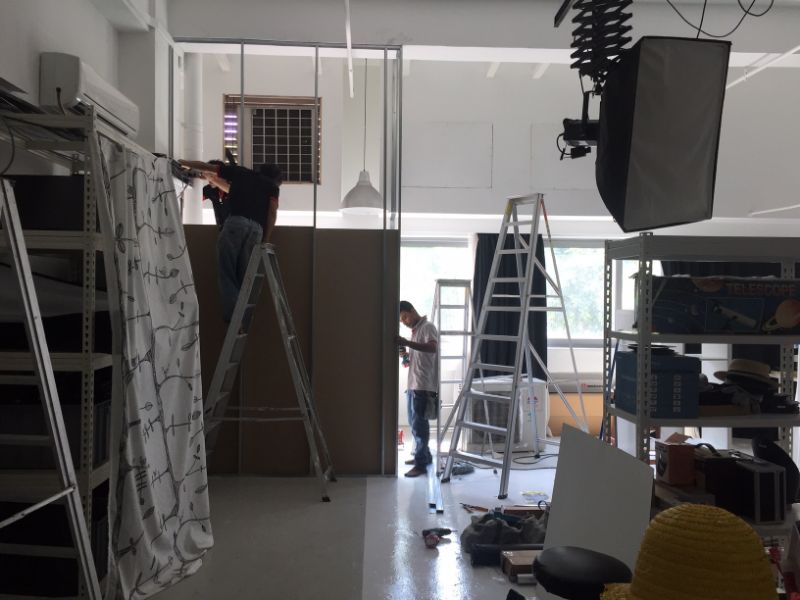 Finally we added 2 more air con units to the existing 2 units. So now our aircon is almost 50000 BTU in total. We are now can be as cold as Cold Storage!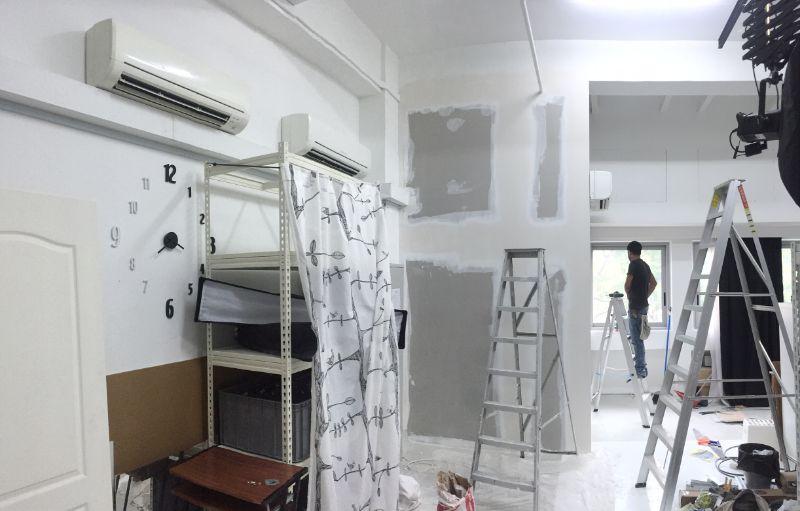 On Sunday while most are celebrating May Day, we came to paint the walls ourselves (cost cutting measures haha)… and sweep and mop a few times over to clean the dust..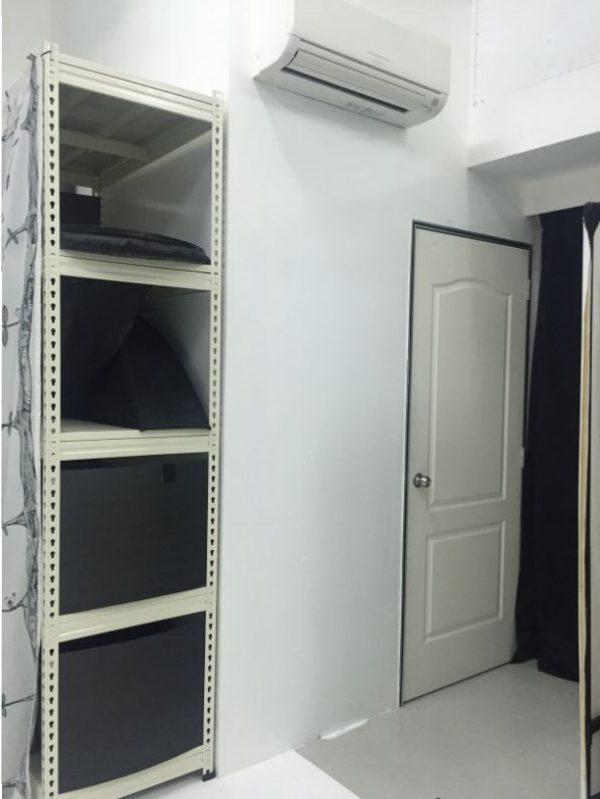 So here is the new door to the storeroom!
So now we have a neater studio, with all things properly tucked in and its a really cooling place. It is surprisingly looks more spacious too! We are glad that we have solved a few issues with the installation of additional aircon and a new storeroom.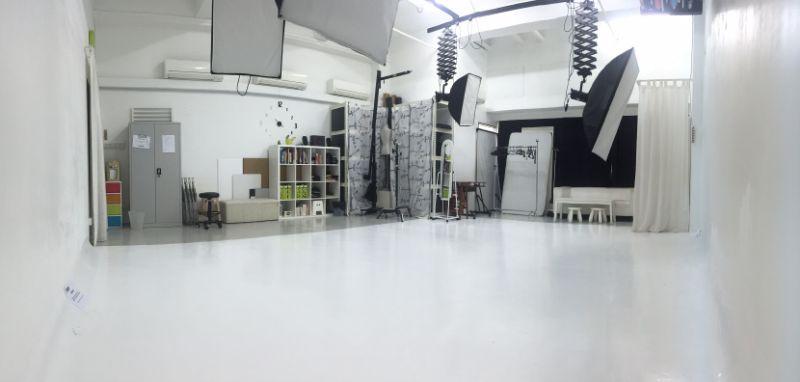 Here is a pano of the studio. Come and visit us soon!
Quad powered aircon!

And a selfie!