Alternative Payment
If you do not have a paypal account to make a deposit, you can still proceed to make payment by your debit or credit card. (POSBANK, DBS, OCBC, UOB etc..)
Follow the steps below :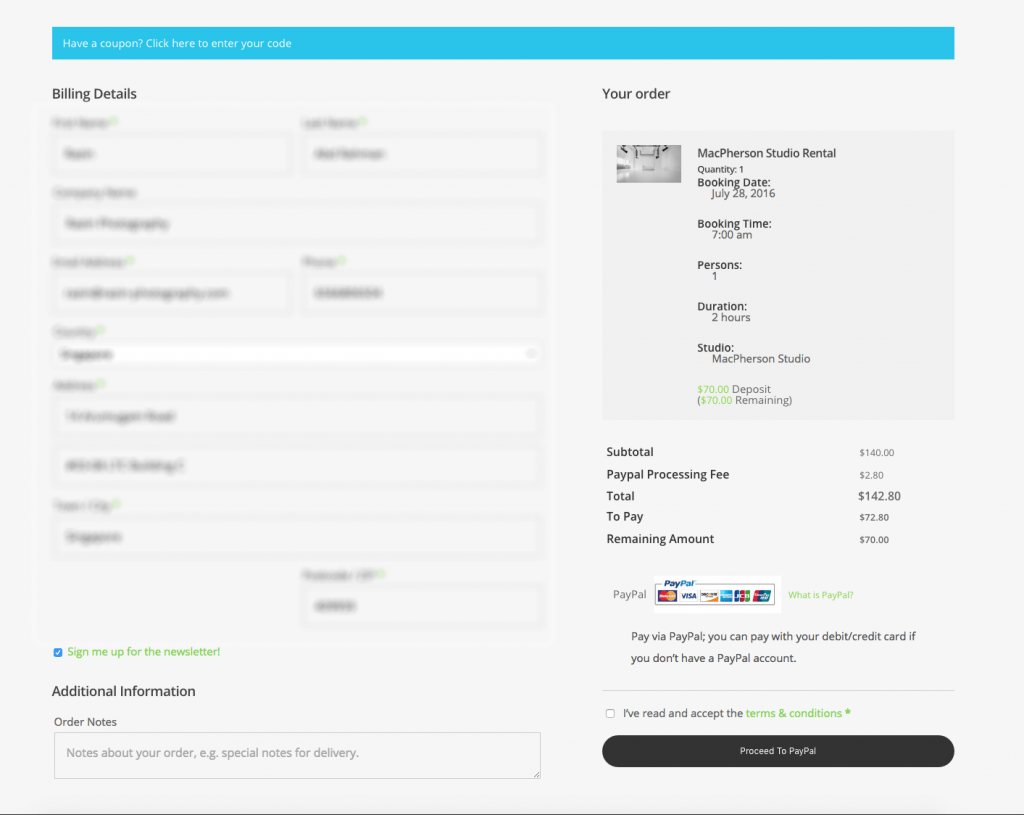 Tick the box "I've read and accept the terms and conditions" checkbox.
Click on "Proceed to Paypal" button.
You will be transferred to the Paypal Page.
4. Select "Check Out As Guest"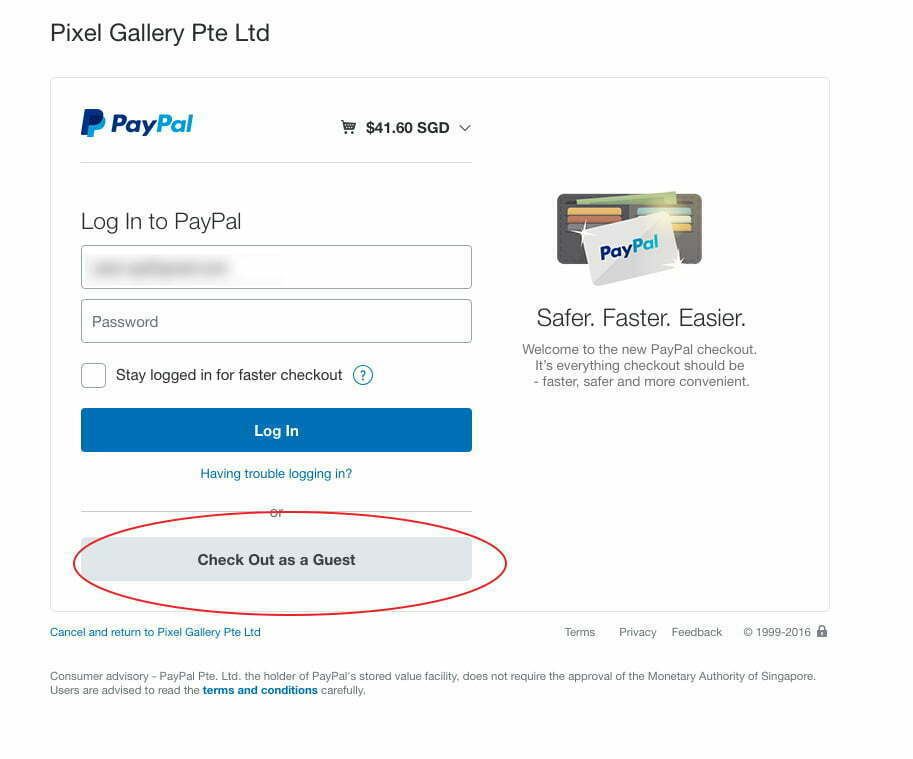 5. You will be transferred to another page to key in your debit card details.
7. Fill in your (1) debit card and (2) billing details. (3) select "No, I dont want an account now" and click on the "Pay" button.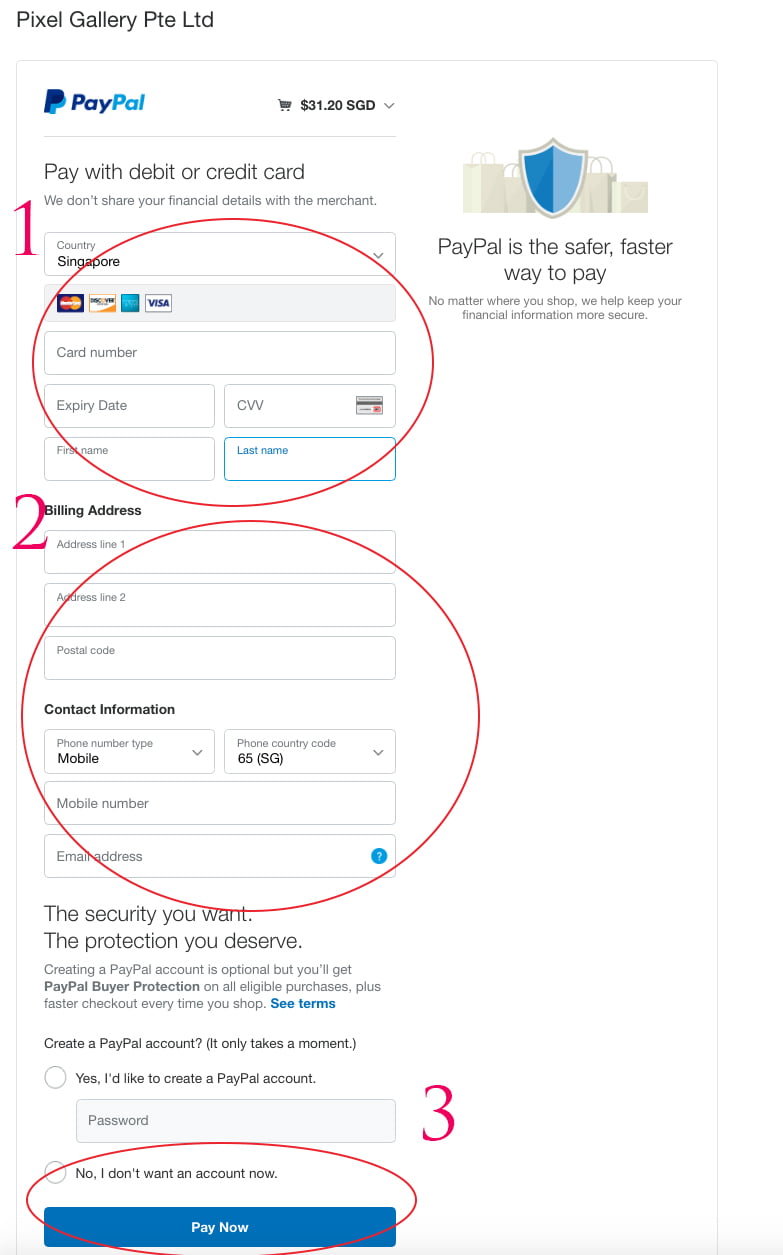 8. Paypal will process your payment via your debit card.
9. Your booking is confirmed when Paypal processing is successful.